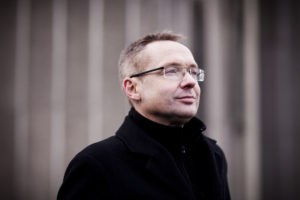 © Benjamin Ealovega
Finally! It´s now announced that the premieres of Rolf Wallin´s new double concerto for solo percussion, solo cello and orchestra will take place in January 2021.
It will be performed by the Gävle Symphony Orchestra with conductor Jaime Martin and Trondheim Symphony Orchestra led by Peter Szilvay. Both orchestras have also commissioned the new concerto.
HKKS will be joined by German cellist Tanja Tetzlaff. Tanja and Hans-Kristian have a long-standing musical relationship playing concerts together for over 2 decades.
The new version of Das war schòn! has added the solo cello part to the percussion part and made this masterpiece even more telling and dimensional.