Nordic Percussion Concertos (NPC) is a result of Hans-Kristian Kjos Sørensen´s willingness to break the mold to bring percussion upfront and to show audiences the magic and artistry that it represents.
The idea behind Nordic Percussion Concertos is to bring Nordic-based composers, ensembles and orchestras together to commission new concertos for solo percussion. The concerto repertoire for solo percussion is not yet fully developed in the Nordic region and therefore HKKS thought it was a good idea to start the immense work of establishing cooperative connections and to create more new music in that field.
NPC has now become a creative meeting point for composers, ensembles and HKKS to develop new ideas for creative performances with percussion as a gravity point.
UPCOMING CONCERTOS
Henrik Hellstenius (No)
Public Behaviour  –  Concerto for solo percussion, six voices & orchestra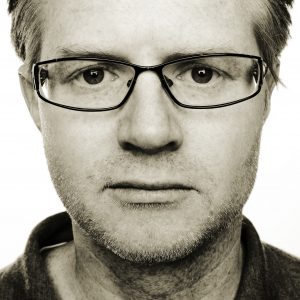 HKKS has commissioned a new concerto of Henrik Hellstenius.
The last concerto – Readings of Mr G – set the tone for their musical relationship merging theatre and music into a form of music theatre extraordinaire! This time Hellstenius will take it a step further by inviting the Nordic Voices – the Norwegian vocal-sextet – as co-soloists, as well as a video artist. And together with soloist Hans-Kristian Kjos Sørensen and Stavanger Symphony Orchestra, they will challenge and monitor the public behaviourism happening these days, communicated within the giant framework of this Concerto Grosso.
This commission is financially supported by      

RECENT CONCERTOS
Ørjan Matre (No)
Concerto for percussion and orchestra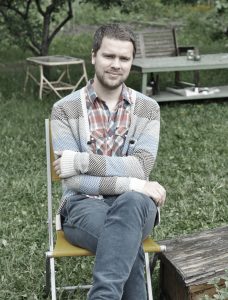 HKKS commission of this new concerto marks the first time collaboration between Ørjan Matre and himself. Matre blends traditional influences with new playing techniques, and through well-placed dynamic bursts, the composer also hints at a latent Nordic foundation. One can still often hear elements of tradition in Matre's music, a dance rhythm or fragments of a melody, but they are drawn and suggested with such a delicate touch that they could almost arise as an odd coincidence.
The concerto was premiered as a radio transmission for NRK and a video production for bergenphillive.no with HKKS and Bergen Philharmonic Orchestra 13th of January 2022. As a concert with an audience, it had to be postponed till the 2023 – 2024 season. Then it will again be performed with Bergen Philharmonic Orchestra as well as Kristiansand Symphony Orchestra.
This commission is financially supported by      

Eivind Buene (No)
House of Mirrors – Concerto for percussion and orchestra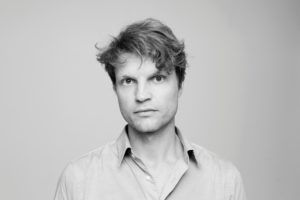 HKKS is excited to begin a collaboration with Eivind Buene on a new commission for Wind ensemble and solo percussion. Being both a composer and a writer, Buene is not only focusing on audible communication through music, but also what it means to him and his audience in a deeper perspective.
As he describes it in the pre words in his book "Double lives":
"My first two books are novels on music and how it connects with all aspects of human life: Love, memory, ambition, disappointment, death… The third book is a continuation of the work I started in the novels. But for this book, concentrating on the creative side of writing music and the connections between music and literature, I had to switch from the novel to the essay. Which was quite fun."
The concerto was premiered by HKKS and The Staff Band of The Norwegian Armed Forces at the Ultima Festival in Oslo 2021. Further performances will follow with the other 4 Norwegian Military Ensembles throughout Norway.
This commission is financially supported by      

Rolf Wallin (No)
Concerto for cello, percussion and orchestra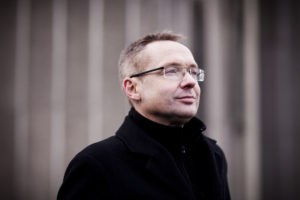 Rolf Wallin has agreed to write a double concerto for cello, percussion and orchestra.
The soloists will be cellist Tanja Tetzlaff and Hans-Kristian Kjos Sørensen on percussion. Tanja and Hans-Kristian have a long-standing musical relationship playing concerts together for over 2 decades.
The premiers will be held with different orchestras in different countries and the first concerts will already be held in January 2021.
Lars Petter Hagen (No)
Lament  –  Concerto for percussion. electronics & choir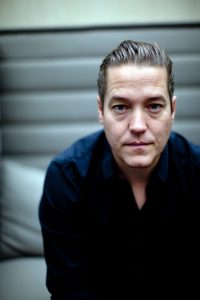 The music of Lars Petter Hagen could be described as music converted into silence.
"A true visionary" – Phillip Clark / Gramophone
Jon Øivind Ness (No)
The Shoots  –  Concerto for percussion & orchestra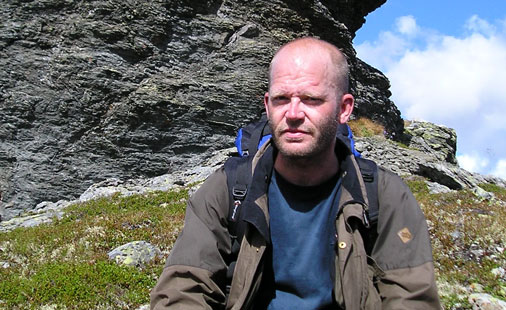 Jon Øivind Ness has a different proposal to classical music, inspired as he is by pop culture and avant-garde art.
Henrik Hellstenius (No)
Readings of Mr.G  –  Concerto for percussion & orchestra
This concerto presents the soloist not only as a musician, but the narrator also; an actor and singer in the widest sense. Instrumental and theatrical elements are combined.