In the season 22/23 HKKS continues his work to present new compositions for percussion and orchestra as well as diving deep into the ocean of theater and music.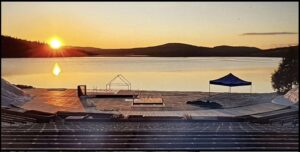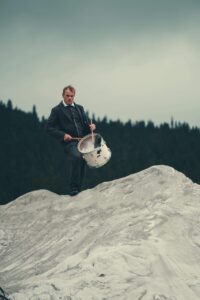 It kicks off already in August with the outdoor production of Ibsen´s Peer Gynt. HKKS will share the stage with esteemed actors like Dennis Storhøi, Aksel Hennie, Øystein Røger and Guri Johnsen as a musician/actor/co-composer, directed by Per Olav Sørensen. 21.000 people will attend the outdoor theatre during a week´s performances in the mountains of Gålå, Norway.
This season also sees the world-premieres of concertos by Henrik Hellstenius and Olga Neuwirth, both concertos initiated by Hans-Kristian Kjos Sørensen.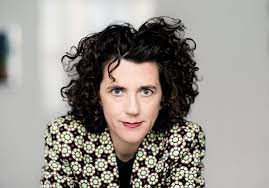 Olga Neuwirth´s new concerto "According to What" is a double-concerto for cello and percussion written for cellist Tanja Tetzlaff and HKKS. The concerto is a joint venture commission by four orchestras – Trondheim Symphony Orchestra (cond. Baldur Brönnimann), Swedish Chamber Orchestra (cond. Thierry Fischer), RSO Vienna / Graz Festival (cond. Yalda Zamani), and Paris Chamber Orchestra (cond. Lars Vogt), who will all perform "According to What" this season.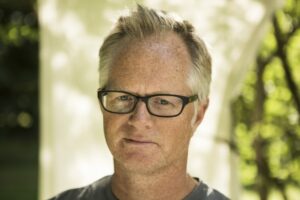 HKKS has again commissioned a new concerto from Henrik Hellstenius which will receive its world premiere in November 2022. "Public Behaviour" is a concerto grosso with solo percussion, 6 voices and orchestra. It will be performed by HKKS, Nordic Voices, and Stavanger Symphony Orchestra conducted by Ilan Volkov.
The concerto will also be recorded by BIS Records during the same week