This album sets out to show just how diverse the music of the Baroque era was. Air blends the simplest and at times most primitive forms of dance music with the most sophisticated and revolutionary compositions of the day.
– Daniel Hope

[ssba-buttons]
Background
Playing rock, jazz, folk and later improvised music with the likes of Bugge Wesseltoft, Arve Henriksen, Frode Gjerstad and so many others, has influenced HKKS in major ways when it comes to interpreting classical and baroque music. Building up grooves and atmospheres together with fellow great musicians is the most inspiring chamber music playing there is.
The collaboration between HKKS and Daniel Hope started back in 2000 when they first met on stage playing The Soldier´s Tale by Stravinsky. After having clicked in The Tango and later on the tennis court, a friendship started. Since then they have toured the world together doing chamber music and music theatre-related concerts and projects.  Air was in recorded like a jam session in the recording studio, and the vividness and playfulness coming out of that is very much the essence of how these musicians come together as artists and friends.
The whole band felt it the same way during a couple of energetic recording days. The result is this vivid and funky album; baroque music inspired by 360 degrees of different genres and influences.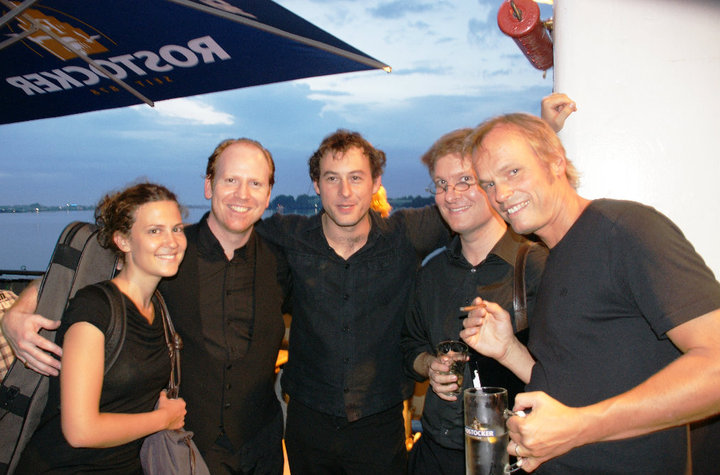 Lorenza Borrani, Daniel Hope, Jonathan Cohen, Christian Bezuidenhout, HKKS
Press reactions
Ein außergewöhnliches neues Barock-Album, das in seiner Leichtigkeit des Klanges die Schwere des oft schnörkelig interpretierten Barock in atmende, schwingende Kunstwerke aus Proportion und Emotion verwandelt: ähnlich einer Metamorphose der Musik.
This CD, with Hope's fabulous playing recorded up close within a vibrant acoustic, could have been just a compilation of pretty Baroque works. Rather, it is a collection of theatrically, vivid performances that make you want to dance, and occasionally to weep.